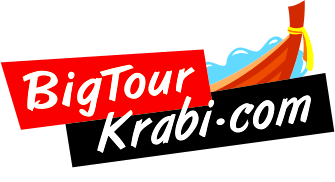 Blue Dragon is a 1st cabaret show in krabi ,thailand is well known for its Lady Boy show This bar is located along Ao Nang and certainly very entertaining to watch.The lady boy did great lip syncing, wore beautiful costumes and were very professional. Only one along Ao nang, that has such a great and entertaining cabaret show with lady boy A must to see if you drop by Ao nang.

Itinerary

SEFOMINUF - the beauty dancing
AQUA - the power of water
ARI-DUNG - the national dance of Korea
GANGNAM STYLE - Korean contemporary music with a unique dancing style
SUBARU - a fantasy about the moon and the stars
CHINA SONG - a fantasy show of girls who can sing in many languages
GEISHA - a song describing the most beautiful woman
WELCOME TO THAILAND - the warm welcome to Thailand, the land of beautiful smiles
BARBIE GIRL - the cutest barbie girl who always creates fun and happiness
VOGUE - an invitation to French dancing style
MERRET - dancing in the bar
LAST DANCE - the beautiful finale dance of the night, the last song of the show

Price include

Notes

Child policy:

Tour available on

MON

TUE

WED

THU

FRI

SAT

SUN

-21%

Price:

Adult: 475

THB

600

THB


Child: 475

THB

500

THB

You can book tour for tomorrow (16 Dec).

Price:

Adult: 475

THB

600

THB


Child: 475

THB

500

THB

Buy Thailand tours online!
It only takes one minute

Choose the best trip!
Select dates and travelers

Fill the pick-up form.
Make a 3D secured payment

Recieve the voucher! Present to driver on departure time! You can present it on your smartphone screen!

Let the Trip Begin!
© Copyright Siam Star Andaman Tour 2018. All Rights Reserved